The Tameer Impact
Jan 10, 2023
Meet two of our impactful Shell Tameer Alumni working in the tech entrepreneurship space.
MOHSIN TERMEZY

Founder & CEO - Finclude
Shell Tameer Awards Expert Judge for 2021 & 2022
Shell Tameer Awards Winner 2003
Mohsin Termezy talks about what is required to further enhance the entrepreneurship space in Pakistan and the qualities essential for start-up founders.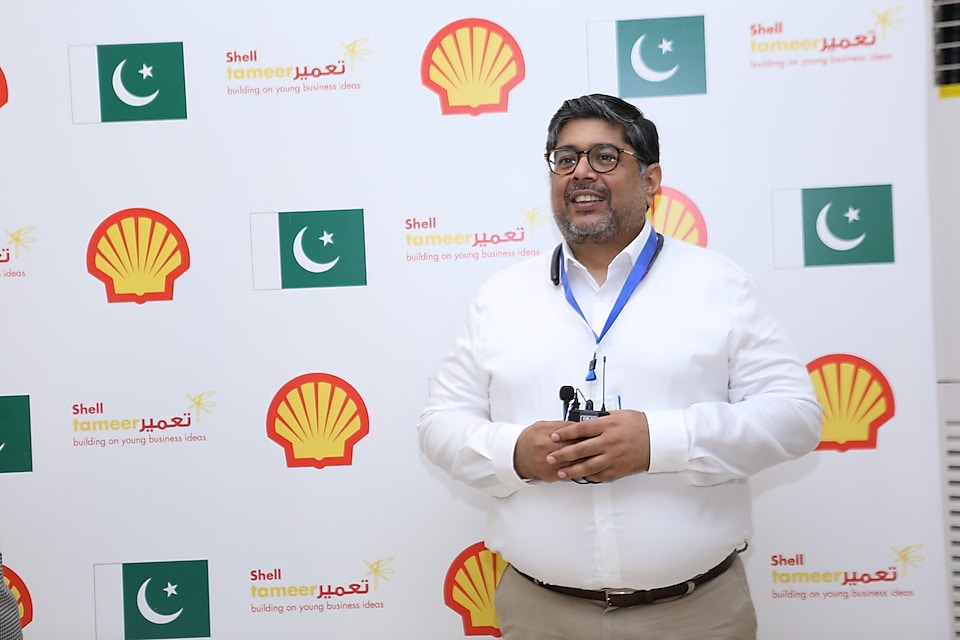 MOHSIN TERMEZY Founder & CEO - Finclude
Q: What difference do you see in the entrepreneurship space in Pakistan since 2003, when you launched your startup, versus today?
A: The entrepreneurship movement has surely come of age since 2003 when I started.
Early interventions like Shell Tameer demonstrated success stories and paved way for the governments to contribute. As a result; idea incubators, accelerators and coworking spaces sprouted from this drive primarily driven by the digitization agenda.
In my opinion, now is the time to focus on building the early winners. For this, it is important that we handhold the samplings and nurture them. Hence the requirement from entrepreneurship programs is to focus on growing the saplings more than seeding new ones by a ratio of 3:1.
Due to the development of the entrepreneurship infrastructure in the country, new graduates are recognizing the impact of entrepreneurship and are considering it as an option. Yet, whether entrepreneurship is an employment option or a lifestyle option, the not-so-trained wannabe entrepreneurs are confused about it. Also, the concept of entrepreneurship is over-glorified with entrepreneurs considered people who are self-regulated bosses, capable of doing things at will.
The romanticism surrounding entrepreneurship is crowding out the importance of being a follower too. For entrepreneurship to survive as a movement, it is important that there are followers supporting the lone nuts out there. More importantly, entrepreneurs and entrepreneurship programs need to realize and build upon the reality that soon after the first follower, it is about the follower and not the leader anymore. An entrepreneur may or may not be a born leader, but they will not find this out until there are followers who believe in them and the movement. 
While we promote freelancing as an easy form of entrepreneurship, we have to realize that we will not build the country and our institutions with freelancers. Yet what we are definitely building is a global workforce which will move to greener pastures as soon as the going gets tough. 
Q: What is required to ensure sustainability of entrepreneurial ventures in Pakistan in your opinion?
A: We have to incentivize entrepreneurs to create employment opportunities. This will come in the form of easier access to finance and support in terms of training early team members of start-ups.
The reality in Pakistan is that without the support of incumbent players in the system, it is extremely hard for young start-ups to hold ground. Therefore, it is important for large corporate houses and MNCs to create programs to support the entrepreneurial ecosystem.
Q: What is your recommendation for young entrepreneurs and those looking to enter the entrepreneurship space?
A: Young entrepreneurs need to build their own competency framework.
As an entrepreneur looking to provide a solution, any solution; what is it that you want to achieve and how are you building your own skill set to achieve it? Validate the problem that you intend to solve. Be obsessed about the problem than the solution. Collect as much data as you can about the problem and research on all the previous attempts that have been made to solve it. What have been the shortcomings?
Be comfortable in talking to strangers rather than only texting. Build your venture for the long haul; entrepreneurs need to build for the long haul rather than short term kills.
BATOOL AAMIR
CEO & Founder of Oval - Metaverse, NFT & Web3
Shell Tameer Awards 2022 Runner-Up
Batool Aamir talks about Oval and how the awards process impacted her.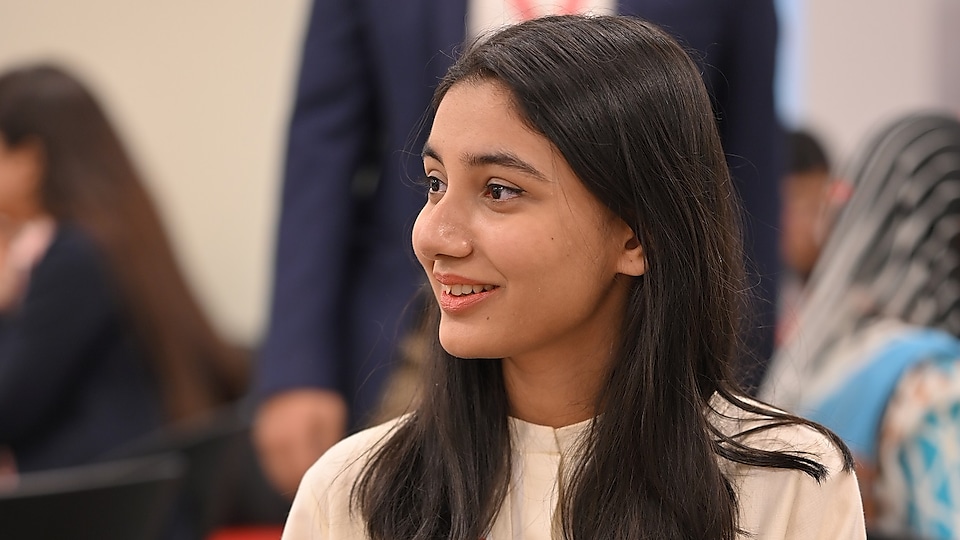 BATOOL AAMIR CEO & Founder of Oval - Metaverse, NFT & Web3 Shell Tameer Awards 2022 Runner-Up
Q: What is the vision behind Oval?

A: I, along with my team envisioned Oval to be the go-to brand for enterprise clients looking to unlock the full potential of the Metaverse and Web 3.0 space, and to help drive the development and adoption of these technologies at a global scale.
We are committed to driving the development and adoption of these technologies on a global scale and are confident that our expertise, experience, and dedication will help us achieve our vision of being the premier provider for enterprise clients looking to unlock the full potential of the metaverse and Web 3.0 space.
Q: Why come up with this idea in particular?
A: I saw a clear market gap in the rapidly evolving Metaverse and Web3.0 space, and recognized the opportunity for a start-up that could provide the expertise and support needed to help businesses succeed in this space. I was also motivated by the potential of Web3 technologies to revolutionize the way that businesses and individuals interact and create value in the digital world, including the possibility of building a successful and sustainable technology company in Pakistan.
Q: How did the Shell Tameer experience impact you?
A: Winning and being a part of the Shell Tameer Awards process was an incredibly transformative experience for both, me and my start-up. Through the workshops and training sessions offered by the program, I gained valuable insights and knowledge about the business side of things including topics such as marketing, finance and operations.
Participating in the media spotlight and presenting in front of judges also helped me hone my public speaking and presentation skills, while developing my confidence in my ability to articulate Oval's vision and pitch my start-up to a wider audience.
Overall, the Shell Tameer Awards process helped me better understand the challenges and opportunities of running a start-up, and develop the skills and expertise needed to succeed in the business world. It also gave me the opportunity to connect with a network of industry leaders and experts, which has been invaluable in my journey as a start-up founder.
More in Shell Tameer
With the idea of Fuel Your Ambition, the 9th Shell Tameer Awards 2022 featured 30 young entrepreneurs from across Pakistan to compete and showcase their startup ideas.
During 2022, with national economic challenges at an all-time high, Shell Tameer continued to engage local community to develop enterprise capabilities and promote innovation amongst the youth.