Sustainable Future
There are over 70 million households living in off grid areas whereas another 70 Million households face inconsistent energy supply in Pakistan. Find out how Shell Tameer is enabling an ecosystem towards a sustainable energy future.
Shell Tameer teamed up with Dalberg, a social impact consulting firm focused at delivering impact to fulfill the irregularities in energy provision to local households. Shell Tameer and Dalberg partnered for a three-day workshop titled the "Training of Trainers". The purpose of the workshop was to engage multiple stakeholders, including from the private sector and academia, to train them on how to impactfully help energy entrepreneurs build successful energy businesses.  Through supporting viable alternative energy solutions, we can help accelerate access to clean energy and help build a more sustainable world. The workshop consisted of six modules spanning across the three days.
12 participants from Shell Tameer's partner network including senior faculty members from leading business and engineering institutes, representatives from Shell Retail, Lubricants and Trading & Supply businesses and SMEDA actively participated in the programme. Through their involvement in each module, participants deliberated on the viability of multiple clean energy solutions and the challenges that would be faced in their implementation.
Through this training, Shell Tameer is gearing up for an Energy Cohort in 2020.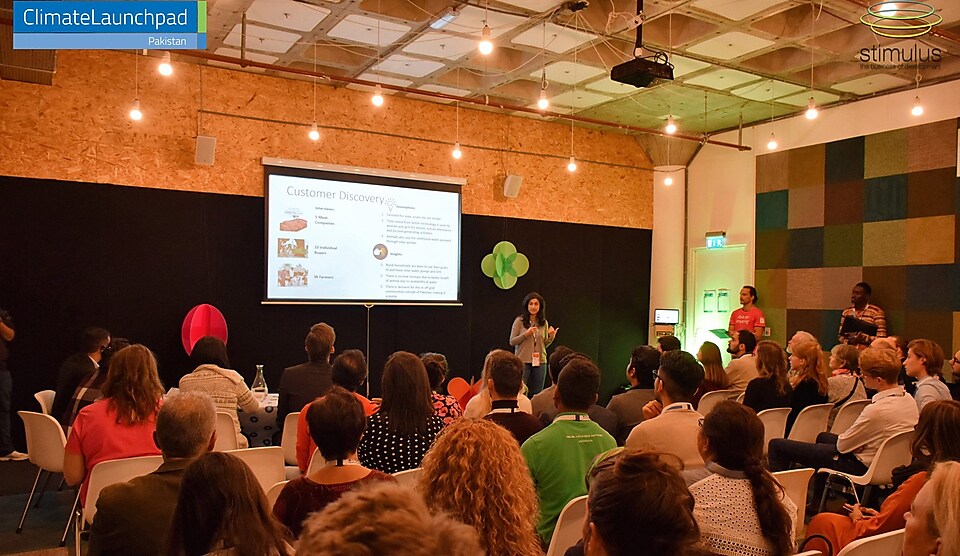 Fueling Cleantech Future
Shell Tameer joins hands with Climatelaunchpad, an international business ideas competition with a mission to address climate change through clean technology solutions.
 The initiative was launched in Pakistan between Stimulus Pvt Limited, the local strategic partner of this initiative and the Federal Ministry of Climate Change earlier this year.
The first edition of the competition attracted over 100 applicants from across Pakistan, top 25 ideas were shortlisted to attend a two-day bootcamp, of which 50% were women.
These 25 start-ups were further trained to compete at national level.  Three of the top local teams, including a Shell Tameer alumnus 'Goats for Water', represented Pakistan at the Global ClimateLaunchpad Competition held in The Netherlands in November 2019.
Through this collaboration, Shell Tameer hopes to develop some of the brightest clean energy innovators to tackle climate change and contribute towards the economic growth of Pakistan.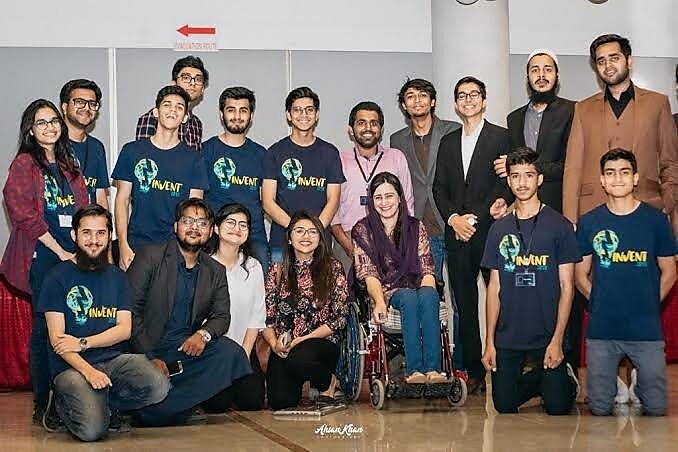 Building on Green Business Ideas
The Institute of Business Administration (IBA) Centre for Entrepreneurial Development held a business start-up competition, 'Invent-2019'at IBA Main Campus, Karachi. The objective of the event was to foster a start-up friendly ecosystem for young innovators from across Pakistan. The event attracted over 100 young innovators from eight cities that submitted their ideas under the event's thematic areas of Health and Agriculture, Technological and information, System Health and Agriculture, Shell Tameer Social and STEM Education and General and Traditional.

For the 35 finalists selected, a series of mentoring sessions and workshops were delivered by industry experts, professionals and seasoned entrepreneurs to prepare the best entrepreneurial potential for the final round. The final pitch was before a panel of judges comprising subject matter experts from industry, academia and SME sectors.
More in Shell Tameer
We are proud to launch the inaugural Shell Tameer newsletter. This newsletter serves as a way for us to share a brief overview of our progress thus far.
At Shell Tameer, we are proud to showcase the positive impact and successes of our alumni who have fostered and fuelled an entrepreneurial spirit across Pakistan.
Shell LiveWIRE is Shell's flagship enterprise development programme, envisioned to strengthen local economies by promoting entrepreneurship, innovation and meaningful employment.