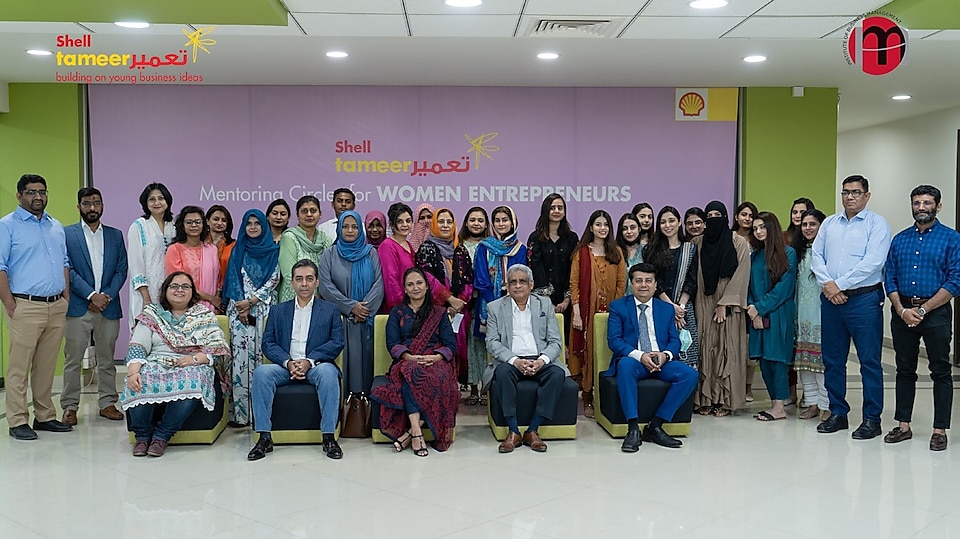 Gender equality for a sustainable future
Jan 10, 2023
This International Women's Day, Shell Tameer launched Mentoring Circles for Women Entrepreneurs in collaboration with IoBM.
Themed 'Gender Equality for a Sustainable Future', this year the program aimed at providing guidance to 13 aspiring women entrepreneurs selected from universities across Karachi for their start-ups and ideas related to waste recycling, clean energy and environment-friendly solutions. 7 industry leaders and experts dedicated 3 hours to each mentee resulting in the program providing 40 hours of mentoring.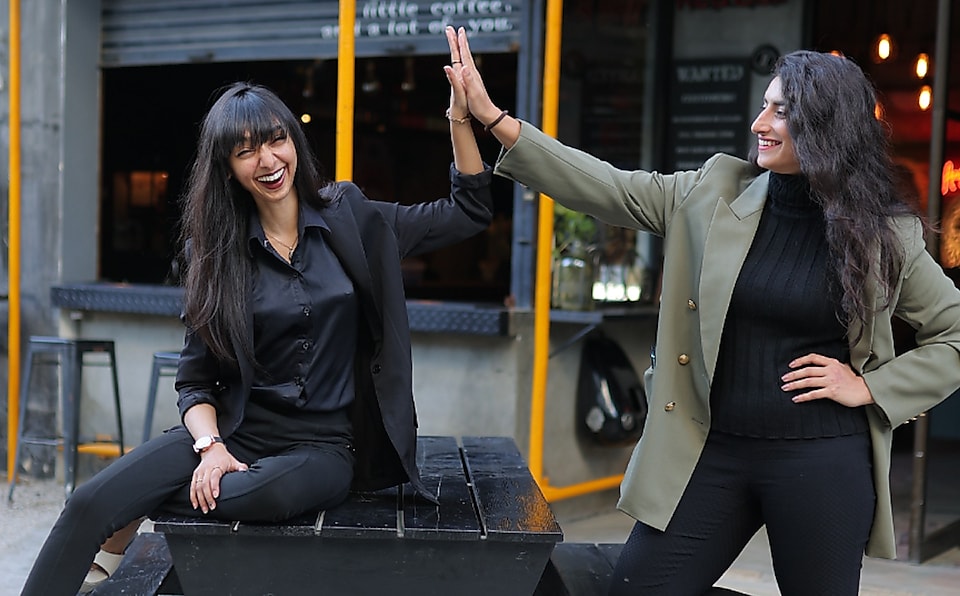 International Women's Day 2022: Shell Tameer Mentoring Circles for Women Entrepreneurs
The program kicked off with a panel discussion featuring Habib Haider, Head of Corporate Relations Shell Pakistan; Shaista Ayesha, CEO Seed Ventures; Talib S. Karim, President IoBM; Dr Imran Batada, CTO and Director CIT IoBM. The session was moderated by Hira Wajahat, National Lead Climate Launchpad. The panellists spoke about the importance of entrepreneurship at the national level and lauded the unique and applicable ideas that women changemakers are bringing forward. The event was held at and sponsored by IoBM Shahjehan S Karim Incubation Centre Karachi.
Next, leading industry experts provided one-on-one mentoring to the participants on how they can create business viability for their eco-friendly ventures. The mentors included Shaista Ayesha, CEO Seed Ventures; Dr Zillay Mariam, Founder ISP Environmental Solutions, Dr Samra Javed, Head of ORIC IoBm; Dr Shahid Amjad, Professor and HoD Environment & Energy Management and Industrial Management IoBM; Salman Beg, Director of Enterprising Manufacturing/General Secretary, Engagement and Global Outreach of IoBM Alumni Association; and Hira Wajahat, National Lead Climate Launchpad.
The Shell Tameer Mentoring Circles for Women Entrepreneurs greatly contributed in enhancing the capacity of the mentees and their aptitude for creating and delivering investor pitches. According to Syeda Afsheen, Founder of Cash The Trash, "I got to learn a lot from my mentors, especially the guidance I received regarding the challenges that I have been facing with my start-up."

Post-program, 2 start-ups were successful in receiving seed funding through IBA and SZABIST.
More in Shell Tameer
With the idea of Fuel Your Ambition, the 9th Shell Tameer Awards 2022 featured 30 young entrepreneurs from across Pakistan to compete and showcase their startup ideas.
During 2022, with national economic challenges at an all-time high, Shell Tameer continued to engage local community to develop enterprise capabilities and promote innovation amongst the youth.